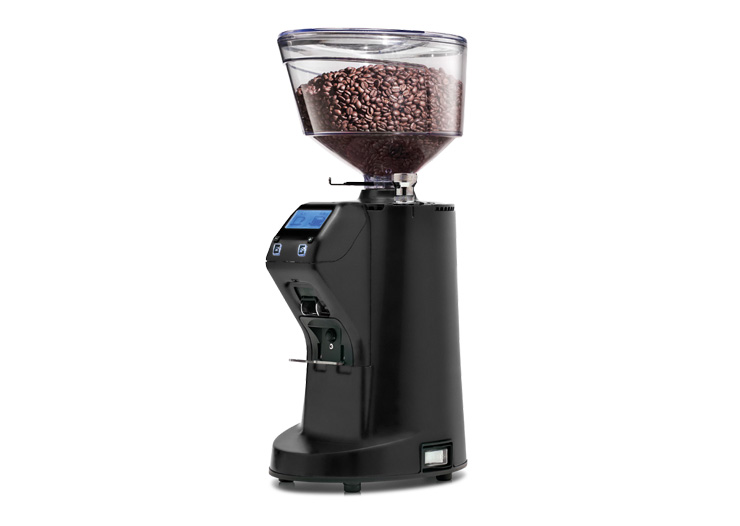 Nuova Simonelli – MDXS On-Demand
Nuova Simonelli's MDXS On-Demand model pushes professional grinding to a new level. To all the technical features that contributed to the success of its predecessor, the MDXS On-Demand now adds silence.
Providing high-quality grinding to medium-sized premises, thanks to the new aeration system of the top of the grinding chamber that ensures a constant temperature for the benefit of coffee fragrance.
TRANSPARENT BEAN HOPPER
MICROMETRIC GRINDING REGULATION
65MM FLAT BURRS
ERGONOMIC ALUMINIUM BODY 
SILENT TECHNOLOGY
BODY: Black, Red or White
DIMENSION: Please refer to brochure
WEIGHT: 12Kgs