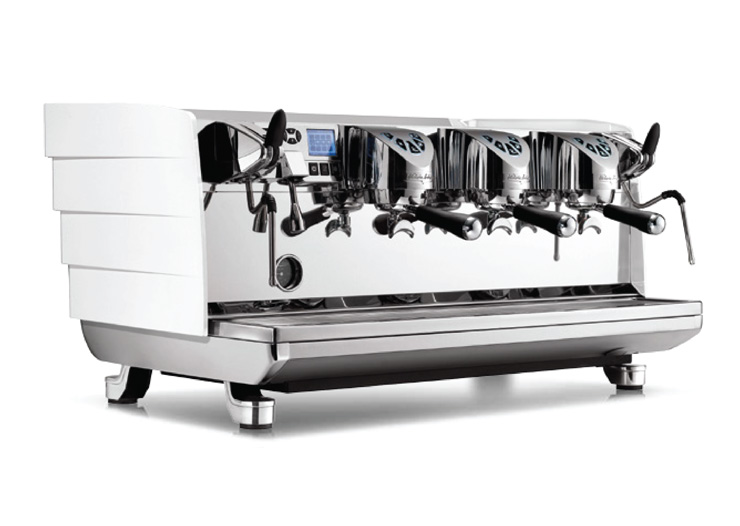 Victoria Arduino – White Eagle VA 358
Victoria Arduino's White Eagle VA 358 is completely built in steel and aluminum. The sides are made of aluminum slats that give the hull the look of an eagle wings. All controls are designed to blend aesthetics and functionality, with particular attention given to ergonomics, to ensure the barista can work quickly, comfortably and safely.
Committed to delivering consistent, efficient and reliable coffee – this eagle is ready to fly.
T3 TECHNOLOGY
EASY CREAM TECHNOLOGY
COOL TOUCH STEAM WAND
EASY CONTROL
RAISED OR LOW GROUP HEAD
BODY: Stainless steel with chromed and painted aluminum
BOILER: Multi Boiler or Single Boiler
HYDRAULICS: Digital or Electronic
GROUPS: 2 group or 3 Group
STEAM: 2 group 14ltr, 3 Group 17ltr
DIMENSION: Refer to brochure
WEIGHT: 2 Group 90 kgs, 3 Group 115kg